Life-size Dolls » Girl » Cream coveralls
Life-size girl doll 84cm
Girl doll with gentle smile.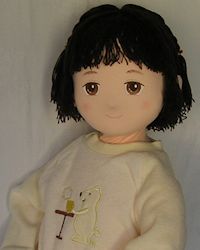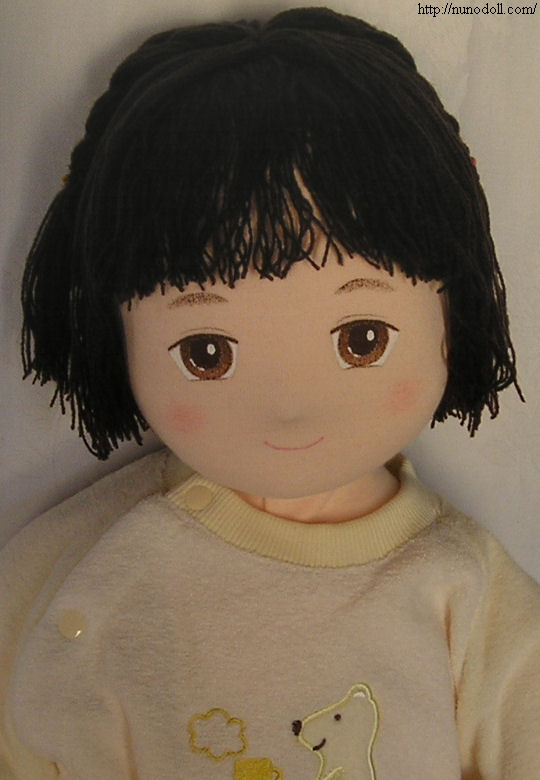 Demica (Sep. 2009).
84 centimeters in height. The breast is 49cm.
Dark brown hair and brown eyes.
Cream color coverall.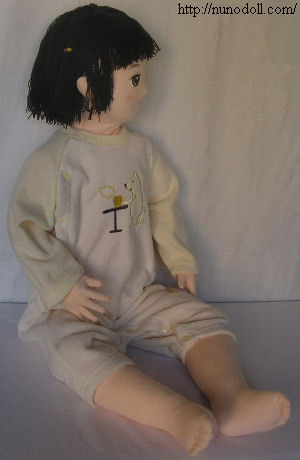 The neck is attached to the body with a plastic joint.
So the head can turn a little.
But then there are crinkles on the neck.