Life-size Dolls » Girl » Process of making
Life-size girl doll 102cm
The process of a life-sized girl doll making.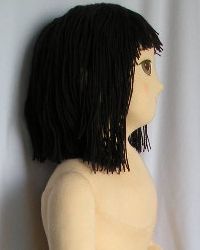 Base
The head and body are the type of Basic doll.
The elbows, knees and hands are like Tall boy's.
I made the valley of the hips with a thick thread.
The toe is forked.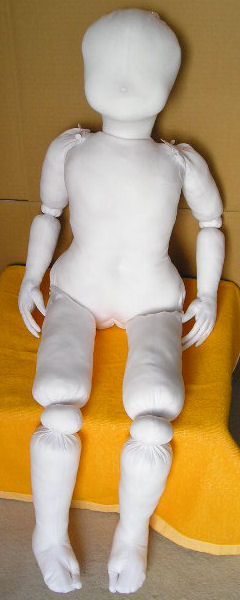 Cover
A paper cylinder is in the neck.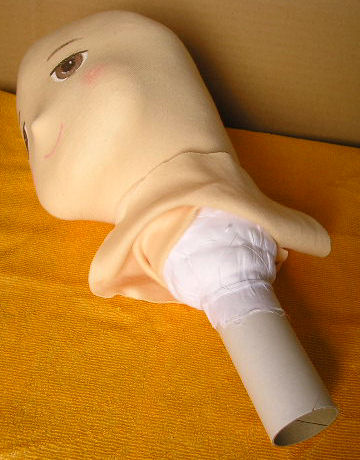 Arms are attached with plastic joints.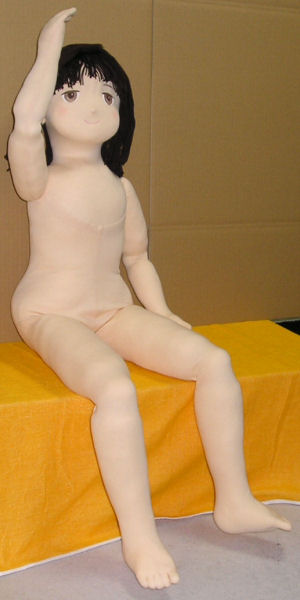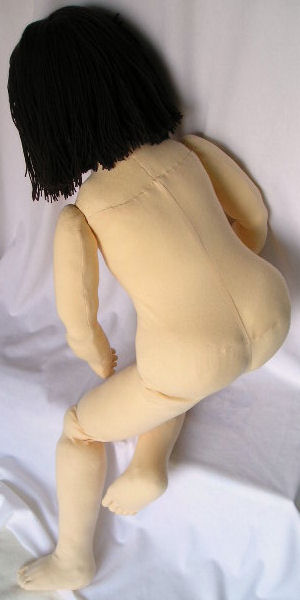 Finish
Glued woolen yarn on the head.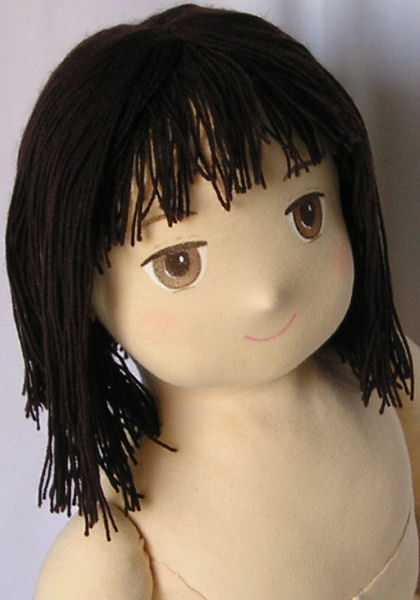 Hibari (Jan. 2005).
Size : 102cm height. 2kg weight.
Bust 54cm, waist 47cm, hips 62cm.
As my camera was broken, I could not take pictures of her dressed. Sorry.