Life-size Dolls > Girl > Cotton dress
Life-size girl doll 131cm
Girl doll who has small breasts.
She puts on ready-made clothes except sundress.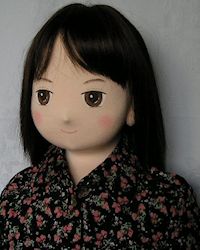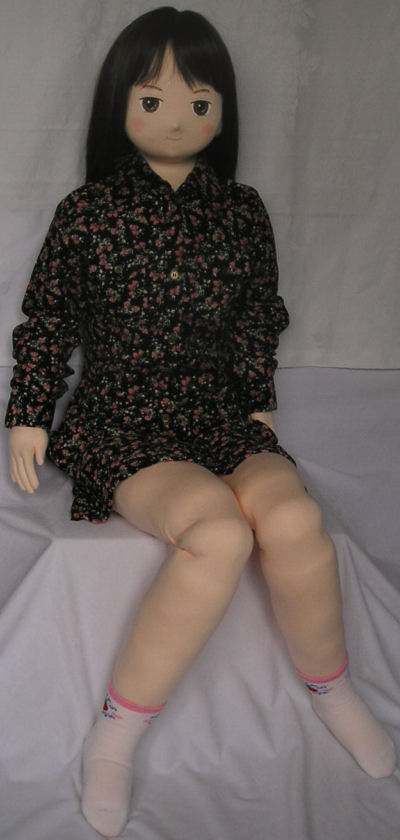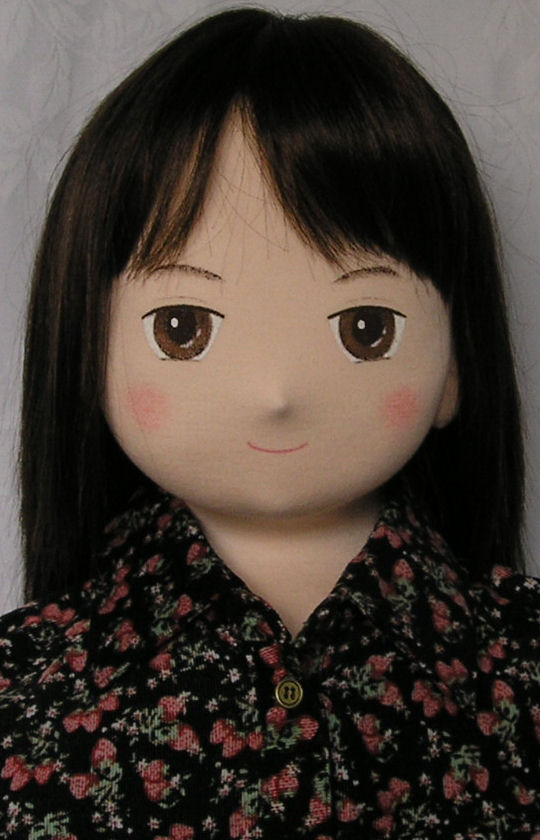 Wakana (Jan. 2008).
131cm in height. Breast 65cm / waist 55cm / hip 69cm.
Dark brown hair and brown eyes.
The hair is nylon wig. It's removable.
Cotton (corduroy) one-piece dress.
Brassiere and panties, and socks.

Ads.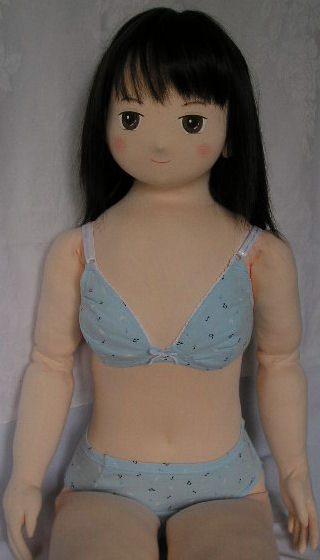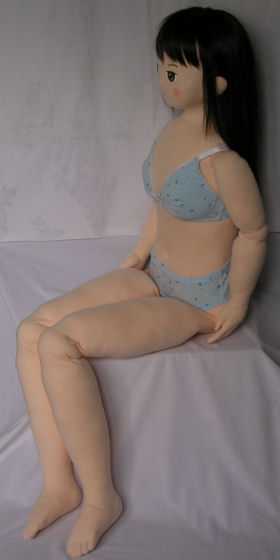 Making of the body is almost the same as 1/2 girl doll. But the breast is smaller.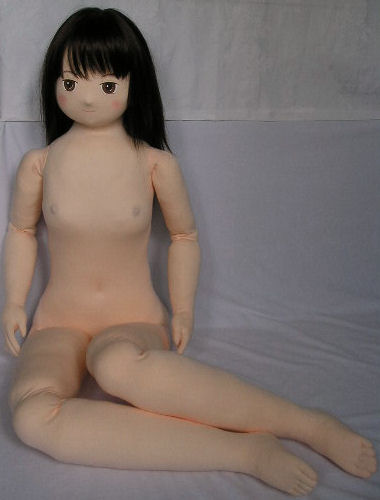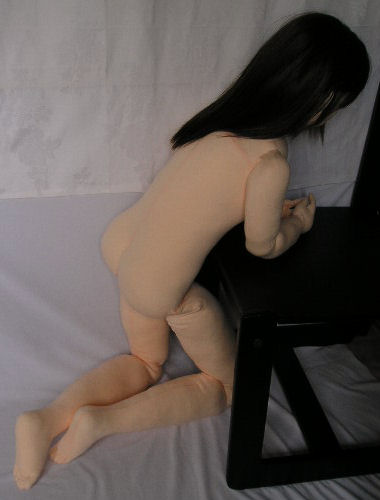 Ads.


In a handmade sundress.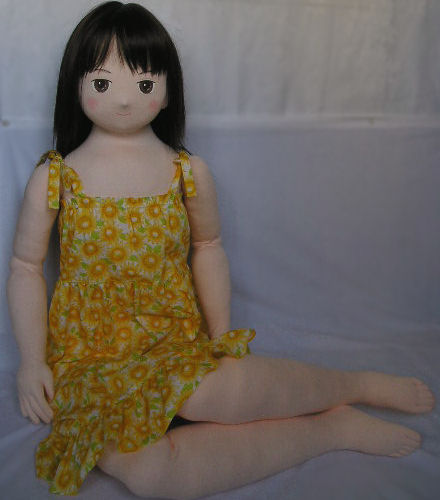 How to make.