Life-size Dolls » Men » Black polo shirt
Life-size man doll 184cm
Making a big doll tires me very much.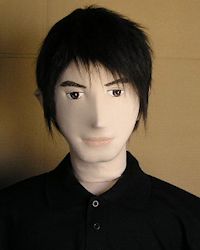 Zoha (August 2009).
184cm in height. Breast 89cm, hips 86cm.
Dark brown fur hair and brown eyes.
Black polo shirt, denim jeans, socks, cotton knit boxer (ready-made goods).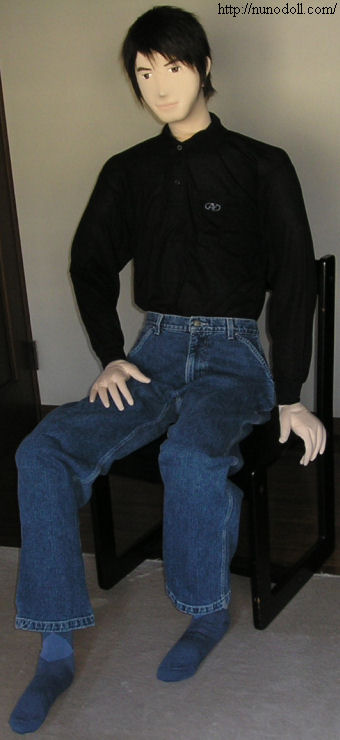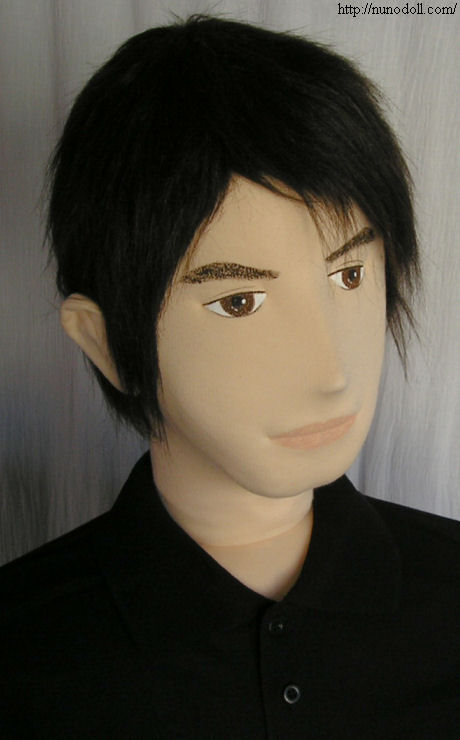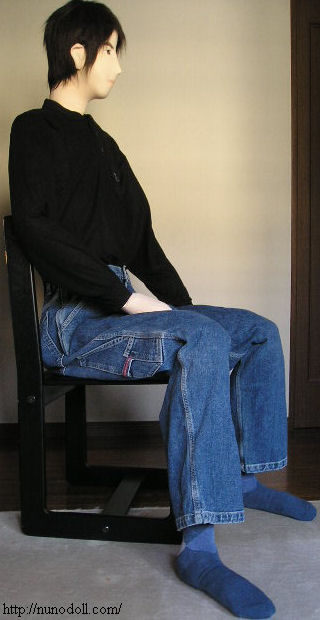 This doll has knee joints (easy type).
I stuffed fiberfill in the body from the fastener on the back.