Life-size Dolls » Men » Glasses
Life-size man doll 182cm
Long tall man. The body is soft and simple.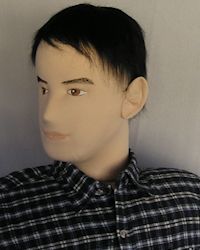 Muto (Feb. 2007).
182cm (6 feet) in height. Breast 96cm, waist 78cm, hip 90cm.
Black hair and brown eyes.
Cotton shirt, polyester pants, socks, glasses (all ready-made goods).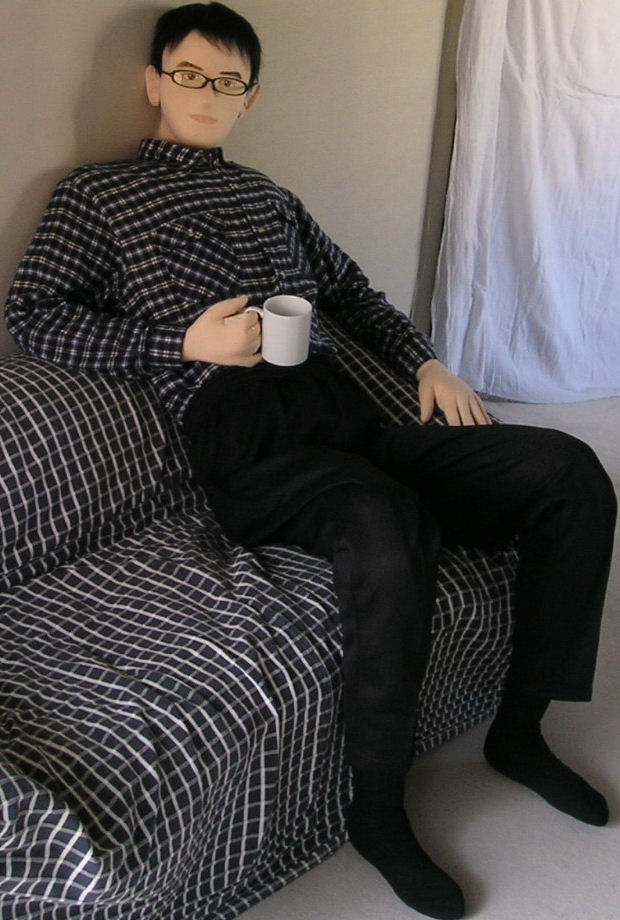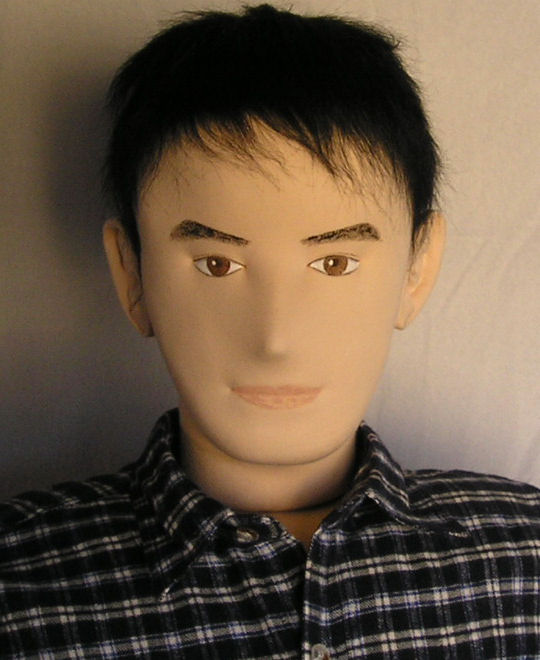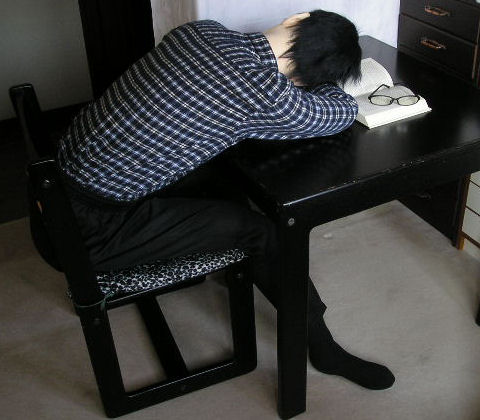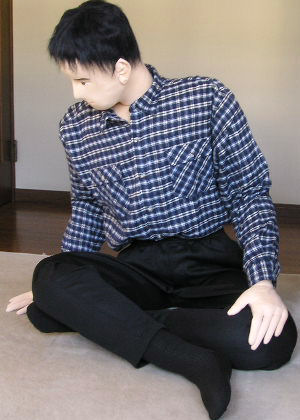 The neck turns with hard board joint. There are wires in the trunk and the arms.
The face and the forearms are covered with stretch fabric.
Other parts is different color.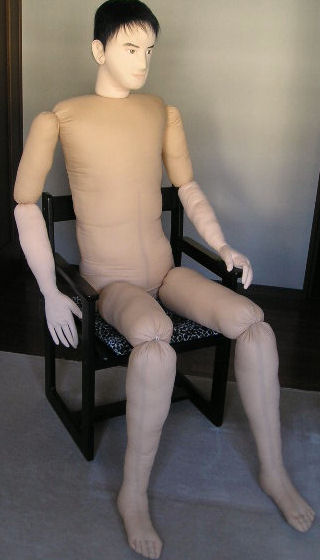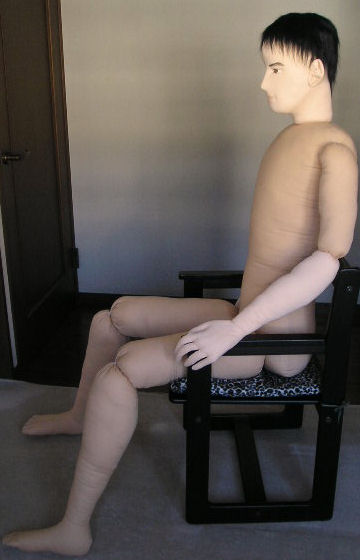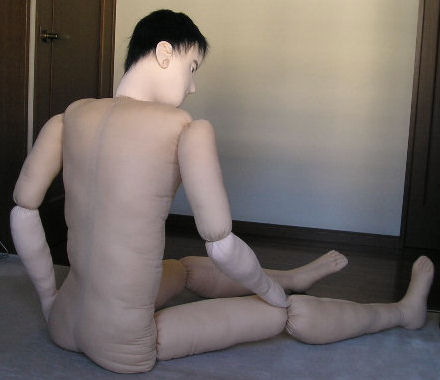 Hair is fur cap (easy wig).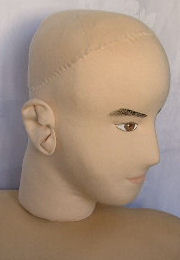 Another wig. It makes him look younger.