Life-size Dolls » Boy » Parka
Life-size boy doll 103cm
He is the oldest life-sized doll in this site.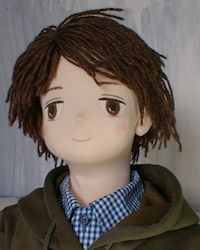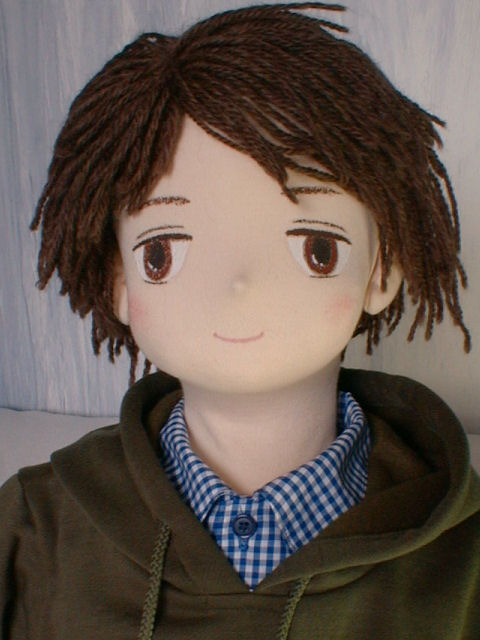 Uyu (Dec. 2002).
Stature is 103cm. Breast 55cm, girth of the head 48cm.
Brown hair and brown eyes.
Sweat parka (khaki), viridian pants, blue and white gingham shirt.
Socks, sneakers, boxer shorts.
Only shirt is handmade.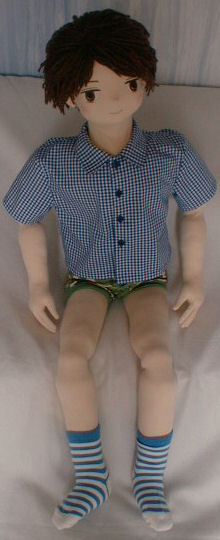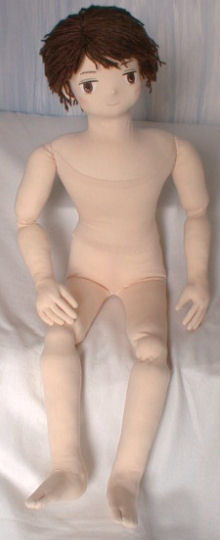 The face and body are the same as Basic doll.
The arms and Knees were made in the way of Tall boy.
The toe is two-forked to put on tabi.