Life-size Dolls » Baby » Striped rompers
Life-size baby doll 57cm
Little baby doll with simple body and thick limbs.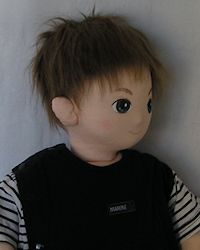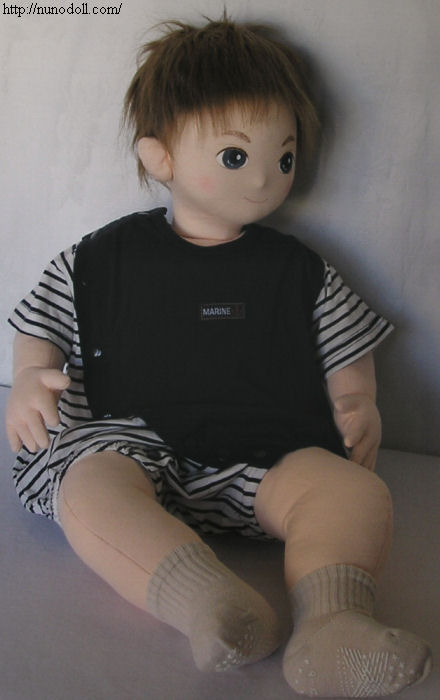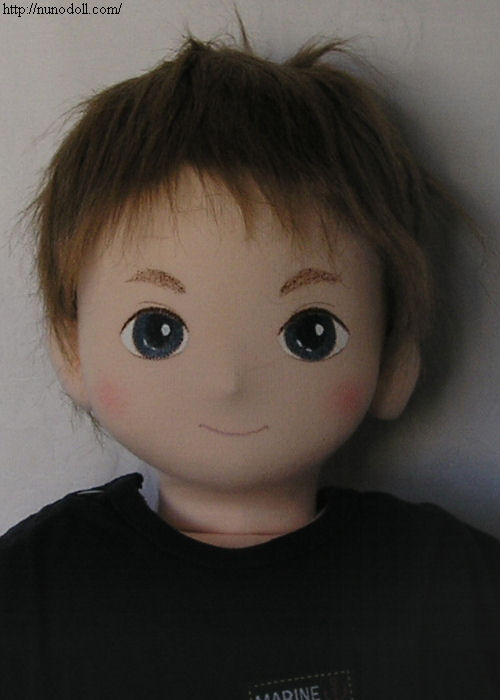 Dai (Aug. 2009).
57cm. Breast 47cm Head 41cm.
Imitation fur hair. Blue eyes.
Navy blue and white rompers (cotton fabric). Socks.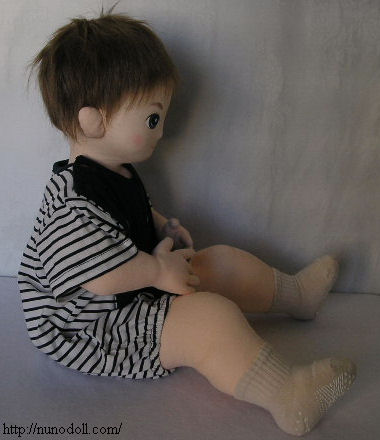 The neck turns with a plastic joint.
It doesn't have joints at the elbows and knees.
The limbs aren't fixed to the body firmly, so they move flexible.