Life-size Dolls > Girl > Maid costume
Life-size girl doll 150cm
Girl doll with big eyes and big breast. She is a soubrette.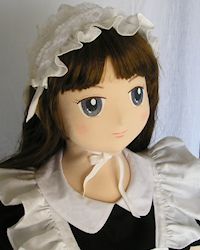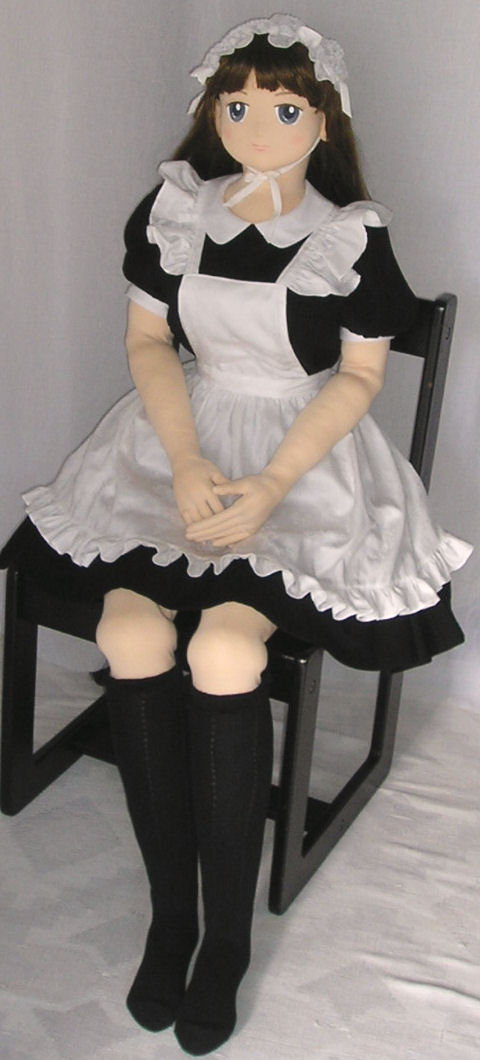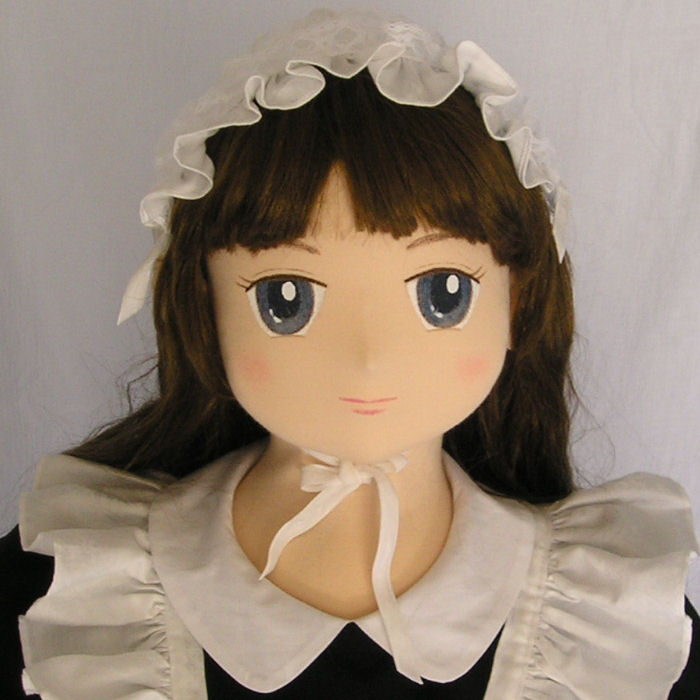 Ads.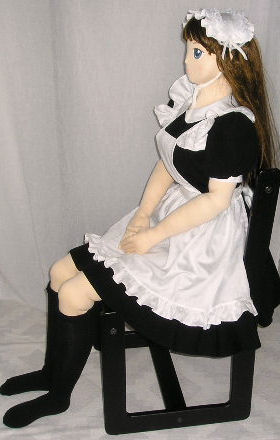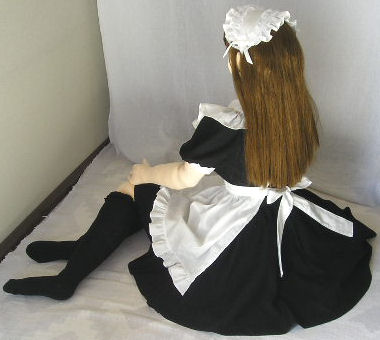 Nina (Oct. 2006).
150cm in height. Breast 83cm / waist 55cm / hip 86cm.
Brown hair (wig) and blue eyes.
Black woolen dress with white cotton collar and cuffs.
White cotton apron and headdress.
Brassiere and panties. Petticoat of tule. Knee socks.


Ads.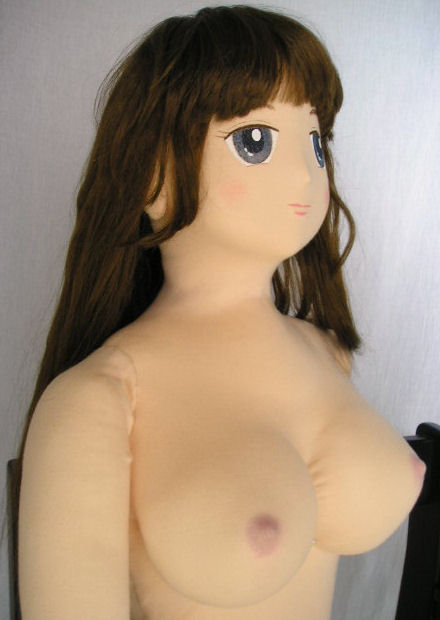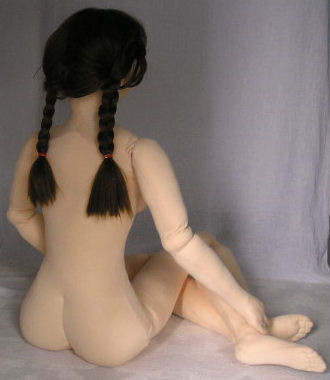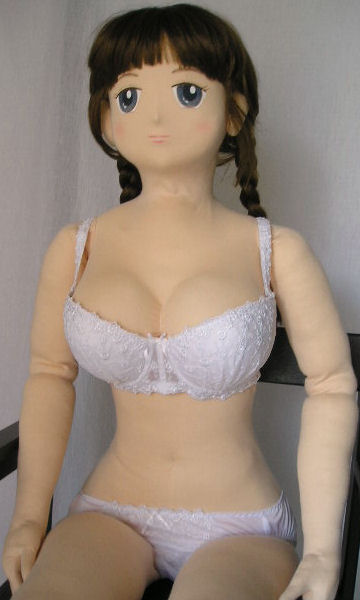 Enlarging the pattern of 1/2 girl doll, you'll make a doll like her.